Click here to learn more about a PFP cohort's program for economic empowerment.
The Professional Fellows Program will begin accepting applications mid-February to mid - March . Applicants must be citizens of and residents in Algeria, Egypt, Morocco and Tunisia.
Learn more about the program from recent fellows.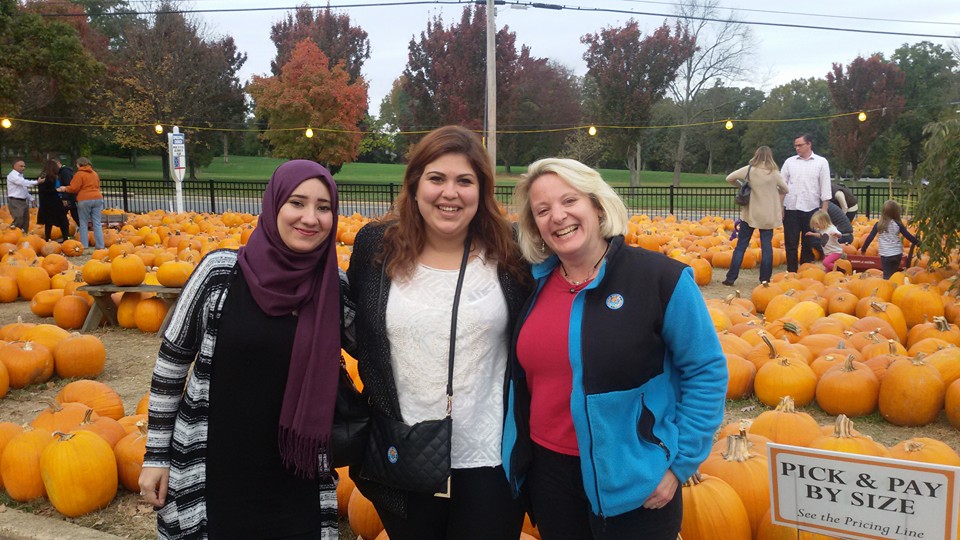 Join the hundreds of businesses, nonprofits, and government offices that volunteer to host our international fellows each year.
In 2021, Fellows engaged in a robust virtual program. Click below to learn more!
2020 Alumni Impact Report
Click here to learn about the impact of our 2020 PFP Alumni Grant!
What is the Professional Fellows Program?
The Professional Fellows Program (PFP) for economic empowerment in the Middle East and North Africa is a two-way exchange program sponsored by the U.S. Department of State and designed to promote mutual understanding, enhance leadership and professional skills, and build lasting, sustainable partnerships between mid-level emerging leaders committed to strengthening their communities through social entrepreneurship and workforce development. Our program takes place in Virginia and Washington D.C. with Fellowship placements in either Austin Texas or Washington DC.
COVID contingencies:   Legacy International's team is working closely with the U.S. Department of State, local and global health professionals to plan a program that adheres to the best public health practices. If the global health situation stabilizes and travel restrictions ease, we hope to conduct the program in person in Fall 2022. We remain open to providing a high quality virtual exchange if necessary.
"I think there is a universal desire for peace, a desire for understanding, for community, for sustainability of our earth, and just the power of discovery, of learning about cultures that are different from ours."
-- Steve Coleman, Executive Director at Washington Parks & People and Professional Fellows Host during his interview with the Department of State's Bureau of Educational and Cultural Affairs Podcast 22.33!
Have participated in Legacy International's Professional Fellows Program
That our fellows call home: Algeria, Egypt,  Lebanon, Libya, Kuwait, Oman, Morocco and Tunisia
Since Legacy began implementing the Professional Fellows Program in 2010
About the Fellows
PFP Fellows are placed in intensive fellowships in non-profit organizations, private sector businesses, and government offices for an individually tailored professional development experience. They build a broad network with American and other program participant colleagues as they develop a deeper understanding of U.S. society and enhance their professional skills. American participants who have hosted foreign fellows travel overseas for participant-driven reciprocal programs.