Temporary Pause of International Exchange Programs Due to COVID-19
ECA views the health, safety, and well-being of program participants as its highest priority. In light of the COVID-19 pandemic, ECA will pause programs for 60 days and review this decision every 30 days thereafter.
Click here to learn more about our PFP Spring 2019 cohort's theme of economic empowerment.
Learn more about the program from recent fellows.
Click here to read blog posts from a few of our Fellows!
Since 2010 Professional Fellows Projects have positively impacted almost 100,000 people in communities around the Middle East and North Africa.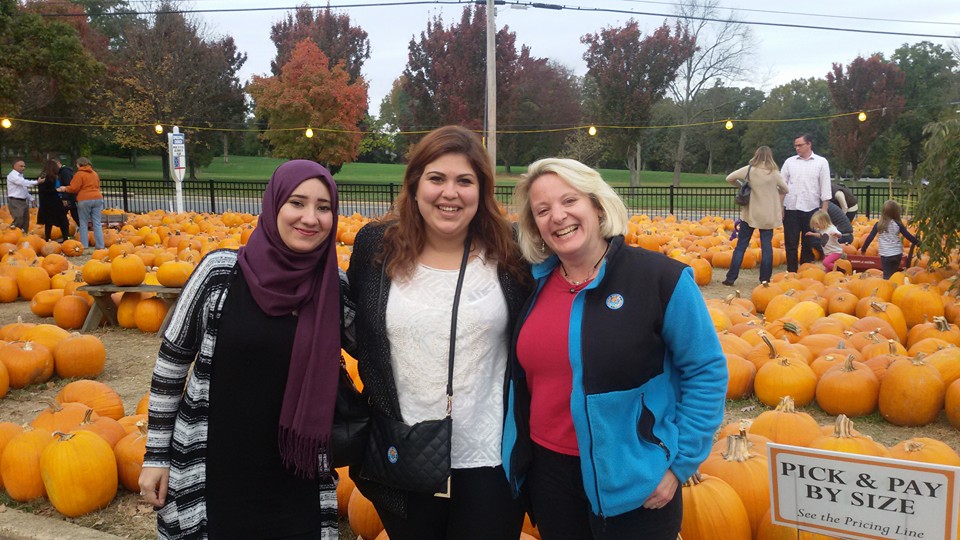 Join the hundreds of businesses, nonprofits, and government offices that volunteer to host our international fellows each year.
The Professional Fellows Program (PFP) for Economic Empowerment, Middle East and North Africa is a two-way exchange program sponsored by the U.S. Department of State and designed to promote mutual understanding, enhance leadership and professional skills, and build lasting, sustainable partnerships between mid-level emerging leaders committed to strengthening their communities through social entrepreneurship and workforce development.
PFP Fellows are placed in intensive fellowships in non-profit organizations, private sector businesses, and government offices for an individually tailored professional development experience.  They build a broad network with American and other program participant colleagues as they develop a deeper understanding of U.S. society, enhance their professional skills.  American participants who have hosted foreign fellows travel overseas for participant-driven reciprocal programs.
Since 2010 Legacy International has hosted more than 225 Professional Fellows from the countries of Algeria, Egypt, Lebanon, Libya, Kuwait, Morocco, Tunisia, and Oman.
Pre and post program virtual exchange and online training activities

6-week US-based program including a business development and social entrepreneurship intensive with University Partner, four week Fellowship placement in businesses and/or offices in Washington, D.C. and One-week host family stay.

US professionals to visit the Fellows they hosted in the US, learn about their countries and cultures, and support their follow-on work

follow-on projects to be carried out by PFP Fellows after returning home, supported by mini-grants.