2021 Professional Fellows
Community-Based Follow-on Projects
The Community-Based Follow-on Projects are a Vital Element of the Professional Fellows Program. While partaking in the program, fellows receive one-on-one support both from the Legacy Team as well as their Fellowship host to develop and pitch their projects. Upon return home, fellows implement their project in the field of their choice. Check out the wide variety of projects below from the participating countries.
Professional Fellows join the Professional Fellows Program from a variety of backgrounds including entrepreneurship, education and non-profit management. Accounting for their unique skills and experiences, ProFellows then create a follow-on project that addresses a key issue within their field of work or community. Diversity of thought and experience produces a wide array of follow-on projects in a number of sectors including Gender Impact, Entrepreneurship, Youth Empowerment, Cultural Preservation, Sustainability and more. Additionally, all ProFellows include a level of Economic Empowerment within their follow-on project goals, whether through skill transfer or direct engagement with the local economy. Look below to learn more about specific examples of follow-on projects from the 2020/2021 Virtual Cohort of Professional Fellows!
The main objective of Am'Any was to empower Algerian girls by supporting them psychologically, personally and professionally through a program of training in soft skills and career building.
Digital Marketing by Noura Mokhtari
This project aimed to empower women entrepreneurs are active in the artisanal field in Oran as well as women around Algeria through digital tools such as social media marketing.
Fast Fashion with Diaa Adham
This project aimed to build the capacities of local practitioners in the design industry by creating better opportunities for women working within garment factories.
Data Management for Non-Profits with Yasmine Ewaisha
This project aimed to empower staff in the development field to apply the power and tools of data management to make more sustainable projects and create a communication channel between NGOs to support the concept of sustainability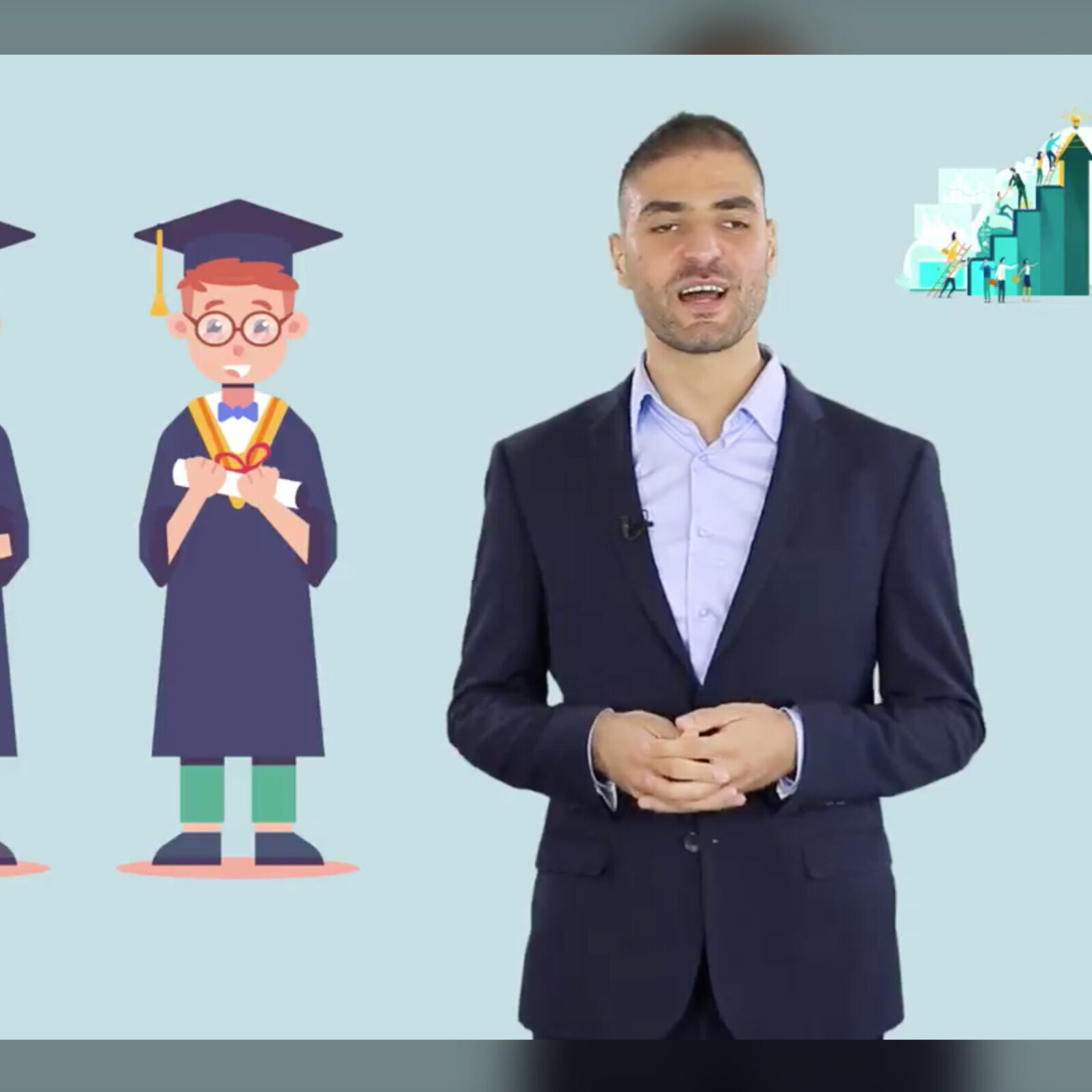 Career Buliding Contractor by Charbel Hantouche
The Career Building Contractor (CBC) workshop will teach youth how to design networking strategies and craft compelling presentations that will help them engage prosperously with recruiters and hiring managers. As a result, young professionals will succeed in landing job opportunities and thus add value to the company and community that they will be serving.
Refugees Have the Right to Have Rights with Rayan El Hajj Ali
This project aims to fight discrimination against refugees within the Middle East communities and defend Women's rights within the Lebanese community by sharing human stories online.
Youth Entrepreneurship Training with Sama Kanaan
This project seeks to work towards enhancing the chance of employability through the promotion of self-employment and entrepreneurship amongst youth. It includes live workshops, followed by a Training of Trainers to ensure the sustainability of the program.
Circular for Good with Jamila Hadri
The Circular 4 good Initiative aimed to help women in rural areas become financially independent by providing access to professional networks and design thinking skills.
YOURSGIFT launched an E-Book featuring 25 artisans in the Old Medina of Marrakech. The E-Book highlights the stories and talent of the artisans while also providing an online pipeline to their products.
Rawabets with Imane El Ouizgani
Rawabets is an online platform which makes national and international opportunities readily available for Moroccan Youth. Check it out here!
Spark it Up! with Ichraf Jarray
10 young entrepreneurs participated in this 6-month long incubation program to start their businesses and take it to a new level. Of the 10 participating businesses, 3 received investments already!
El Mahfel with Safa Hamadi
El Mahfel aimed to create modern outfits with a traditional touch by providing training to women working in the traditional garment industry.
Women First with Fatma Mlayeh
Women First focused on building soft skills in women from rural areas around Tunisia. The project worked closely with local women's groups and built a strong nework.
How has the Professional Fellows Program impacted you?
"Joining PFP was the trigger to launch a website www.rawabet-links.com that I am very proud of. This journey has just started, I intend to dive deeper in this project and create a sustainable positive impact on youth and women's employability in my country."
- Imane El Ouizgani -
"The PFP has tremendously impacted me on a personal and professional level. On a professional level, I've learned how to merge my regular business as a recruiter with the social responsibility that I've started embracing in my community through launching the Career Building Contractor (CBC) training program."
- Charbel Hantouche -