Written Content and Imagery by Hayley Pottle
"Egypt is our legacy, and it has to last forever."
This message resonated deeply as the Egyptian students who led and facilitated an "Egyptian Cultural Focus" at Global Youth Village.  They spoke about their heritage and experiences.
Participants from all over the world were able to "travel" though a night full of rich Egyptian history and culture. They experienced some of the significant aspects of this culture through traditional food and tea, a fun review of ancient Egyptian history, and beautiful images of ancient architecture and historical sites.
The Egyptian young leaders dressed in traditional garments gave musical performances, and shared videos that took a closer look at the cinema history in Egypt, the ancient pyramids, and daily life in the country. It was a powerful night as the Egyptian participants connected their peers with the array unique backgrounds and experiences that made up their group.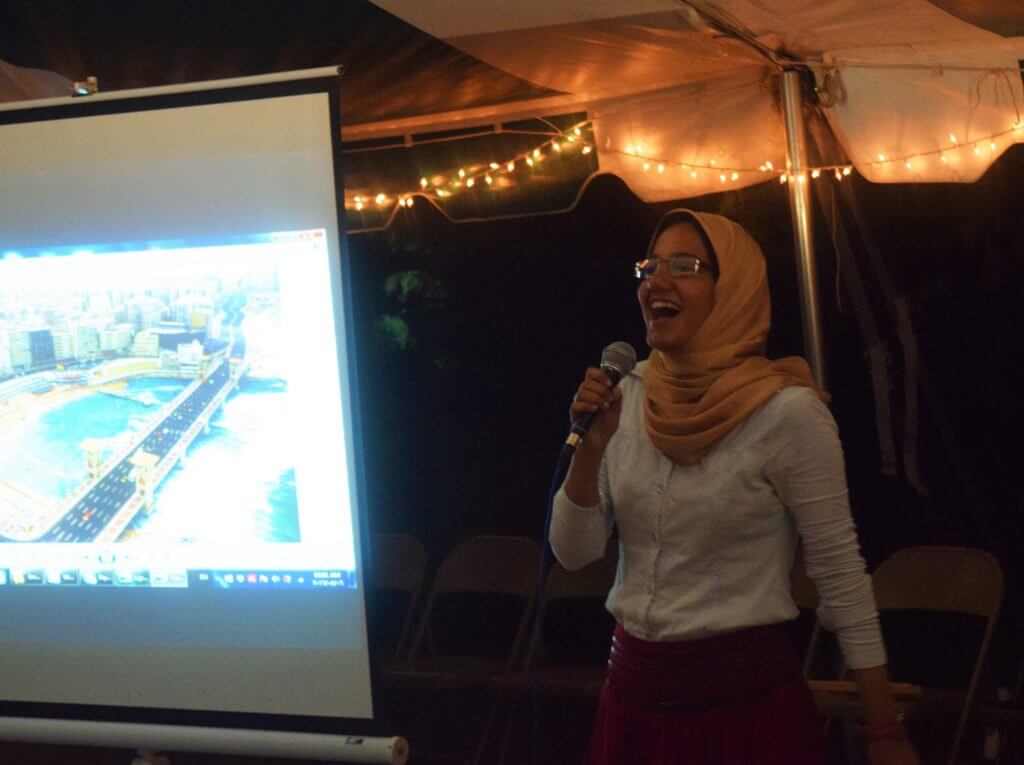 Omar, from Cairo, found the Global Youth Village to be an empowering experience by finding unity among all participants. "At GYV, I learned we can be from different backgrounds, cultures, countries, and even different religions but at the same time we can interact and do a lot of things together. I have been able to interact with students from all over the world through this program in workshops, electives, and games."
Mohamed, from Sinai, developed his personal and professional skills. "I learned many things from GYV. First, I found a great leader in my cabin counselor, Steve. Second, I have many workshops and electives that help me work with other people and accept others. I also learned how to talk in front of a large number of people and improved my language skills. I want share what I have learned with others from my home."
Youssef found himself challenged while also encouraged during this experience. "GYV developed a lot of my leadership skills, in being brave and independent by traveling far from my family and developing the flexibility to work with many kinds of people. I am taking the organizational skills I have learned here to my home country, Egypt, and the awareness I have gained from my Environmental Awareness workshop to take care of my country."
Leadership development has also been a fundamental aspect of the two-week program that these students will take back with them to their home country.
One of the Egyptian participants, Shaimaa, has developed transferrable skills that continue beyond the Global Youth Village. "I have learned how to be a good leader at GYV. How to break the ice with one's peers, and I learned how to become a public speaker. I now have no fear of speaking to lots of people and I have learned how to create a peaceful atmosphere with the people I am around in order to try to understand each other. Finally, I have been told lots of things in gaining confidence in who I am and my future."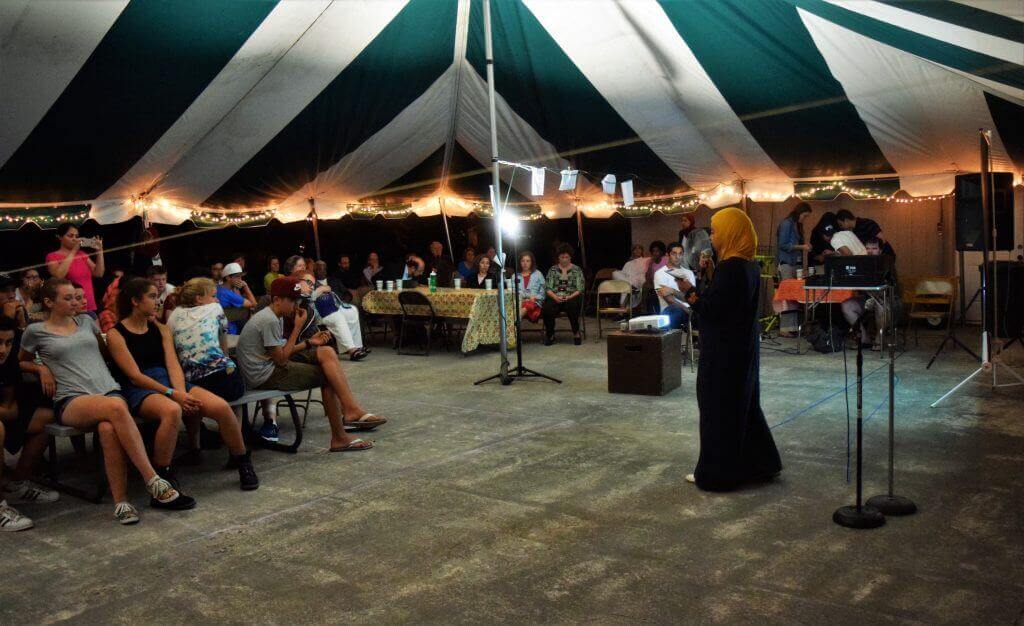 Omar expressed how he will be taking his leadership skills and abilities back to Cairo, Egypt. "I learned responsibility, team work, and effective listening at GYV. I have also learned about saving natural resources and have gained a lot of friendships from all over the world."
At Global Youth Village, we believe one should apply leadership skills right away.  These students have big plans as they return to Egypt with new perspectives and lofty goals!