»
»
North African Community Health Initiative
North African Community Health Initiative
The North African Community Health Initiative provides community health care professionals from Morocco and Egypt a new set of tools, resources, and knowledge to enhance rural health care in their respective communities.  In particular, this program builds the capacity of professionals who serve marginalized populations, particularly women and children. The initiative is funded by the U.S. Department of State's Bureau of Educational & Cultural Affairs.
This initiative has multiple phases, spanning two years and including two inbound U.S. programs, two outbound North African trips, and local projects in North Africa. Activities introduce the North African professionals to public health strategies and media utilization techniques for educating women and children in such topics as reproductive health, nutrition, hygiene and sanitation.
Who's Involved
Participants from Morocco, Egypt and the U.S. are community leaders and professionals positioned to effect positive change in the health of their communities, including:  doctors, nurses, public health officials, medics, and/or midwives, as well as health-focused community leaders, educators, and NGO or charity group workers who focus their "lens" on health issues.
Enjoy the Slideshow! –  NACHI Participants from Morocco and Egypt in the U.S.
Lasting Impact through Local Projects
This initiative is designed to have an expansive outreach and lasting impact in rural communities in Morocco and Egypt.
Upon return to their homes, the fellows share and implement new ideas with their colleagues, positively impacting the capacity of many additional community health care providers, leaders and organizers.
Fellows also implement sustainable health programs at the community level.  Legacy offered mini-grants to support the design and implementation of these local projects.
U.S. professionals have offered multiple trainings, consultations, and public information sessions during their trip to Morocco and Egypt.
A 30-minute educational video has been created and disseminated on national television (and web broadcasting) in North Africa. (see below in English, and Arabic version at bottom of page)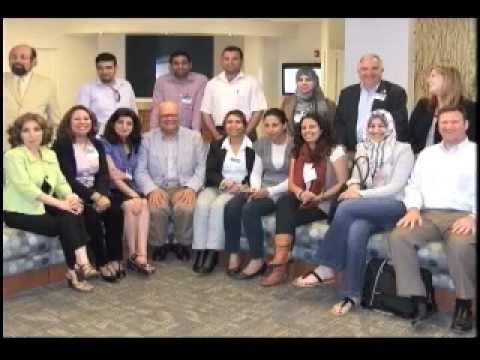 Partners:
As program provider, Legacy has convened exemplary organizations to collaborate on this initiative:
Arabic Version of Living the Oath video :